Undercover
Got featured in Meg's September issue under Style Stalker! Awesome! All thanks to Elisa Aquino! Lookie! Melissa and I are next to each other! :D
A free publication by students, for the students! Campus Paper is distributed every 15th and 30th of the month to various universities! Make sure to grab a copy!
PFW Outfit 1
Thanks to Status for this photo and the feature! I might take more photos of this for my  Lookbook. So yeah, I guess I'm gonna repeat this outfit. HAHA
Fashion feature - Chalk June issue 2012
Can I just say what an awesome feeling it is to be featured in a magazine and to have Zac Efron on the cover goes beyond awesome! My staple item on Sheena was the button down shirt and I styled it with a monochromatic color scheme using a mint blazer and dark green skinnies and fun handmade accessories!
Thanks Kate Paras! And Trishka Puno also! Grab a copy guys! This month's issue is a guaranteed good read. ;)
What do you think about my styling?
I didn't know what to expect that day, what it would be like to work with Edric, how I would look. Then everything just fell into place. I had such an easy time because he knew exactly what he wanted  and all I had to do was be myself. When I meet someone so easy to work with and has a pleasant personality,  I know that things can only get better . He has such great talent and it's rare to come across real talent nowadays. Conversations become more meaningful around inspiring people. Shall see him again soon. 
We couldn't get to where I wanted to go so we just parked across this fire station. I was ready to get kicked out but I guess public property is open to the public.

Raiza can't do wrong, can she? It's rare to find someone who understands the things that excite me. Don't get me wrong though, I appreciate people and what they go through for me.
I don't know if you guys have noticed, only some have actually pointed it out to me, but my hair usually covers one of my eyes in most of my photos whether outfit shot or not. It just happens. 
Do you believe in the saying, "Eyes are the windows to the soul?" 
I do.
Life is too short to cover both eyes. Hide the one in tears and use the other to see the world.

—Raiza on a quiet street.
Lotus Flower
Woohoo! Got featured in StatusOnline's Go See!  Shall post detailed shots of this next time!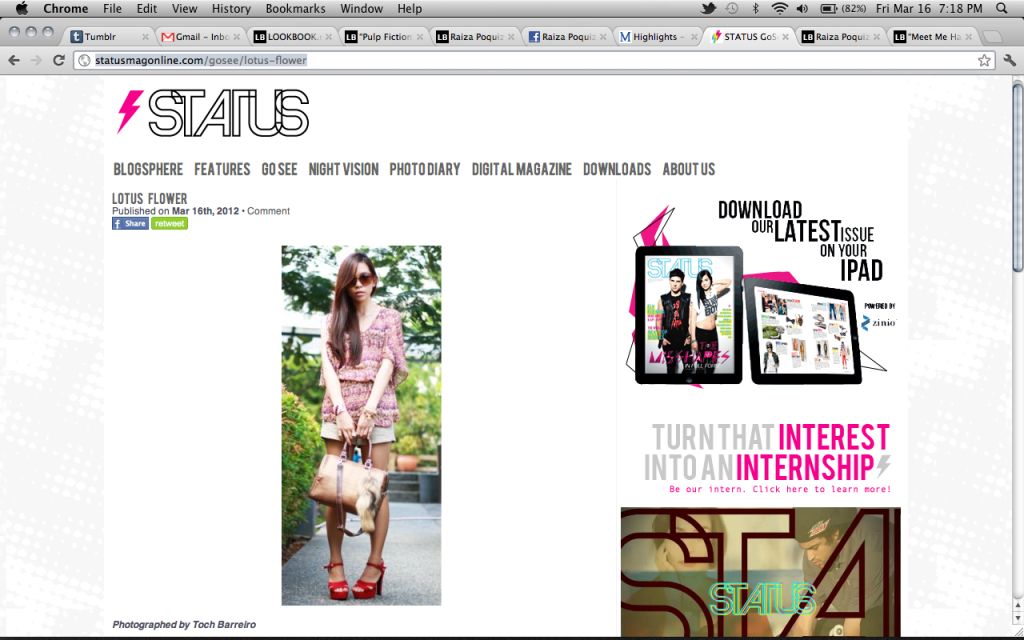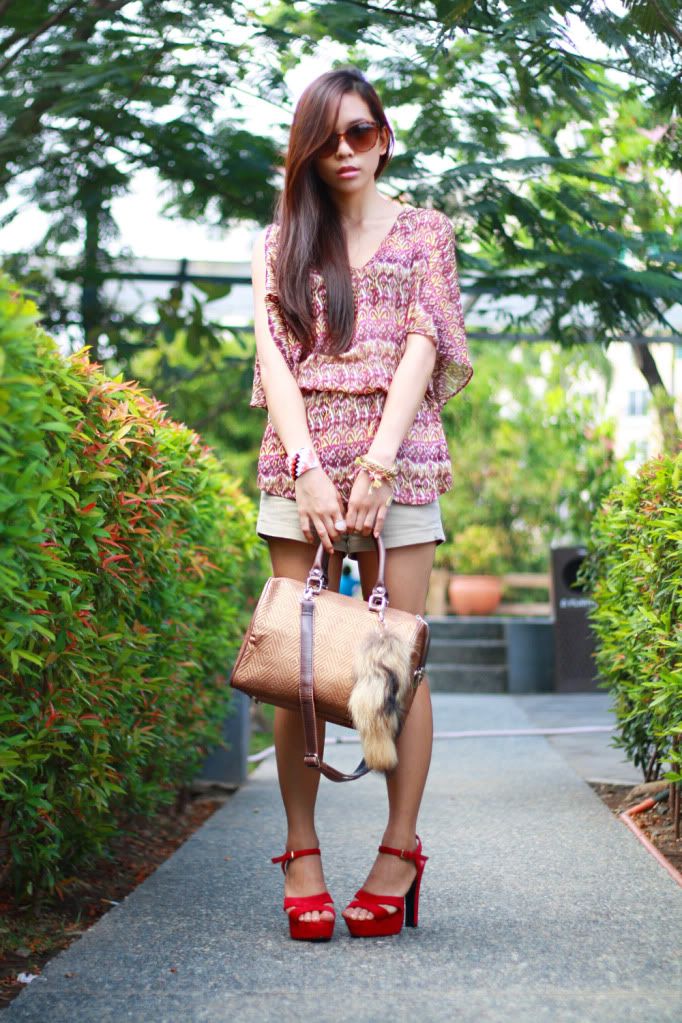 Photo by Toch Barreiro.
Visit his Street Style blog too!
MEGA Style Correspondent
Yay! I'm one of the 5 finalists! I'm so HAPPY!! Make me happier?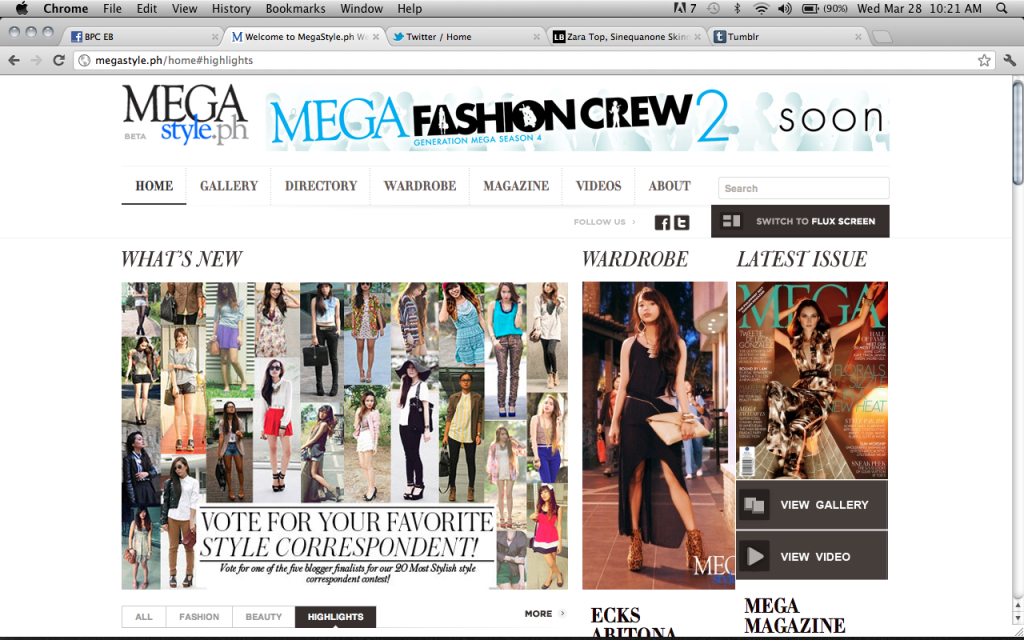 I hope you guys can help me out and share this!
Make my dream come true!
All you have to do is TWEET! 
Step 1) Follow @megastyleph
Step 2) Tweet " I vote Raiza Poquiz to be @megastyleph's Style Correspondent! http://megastyle.ph/news/vote-for-your-favorite-style-correspondent "
And that's it! Every vote counts!
Parfois is love! Check out all the bloggers with Parfois accessories and bags here! I've yet to shoot with my other Parfois stuff! Click here