Leather & Denim
I am in love. With the weather. It gives me reason to wear thick clothing and layer them on top of each other.  Mixing of textures, prints and fabric is always one of the things I tend to play with when deciding what to wear. I did just that when I came up with this look I've always wanted to do - jacket over a hoodie.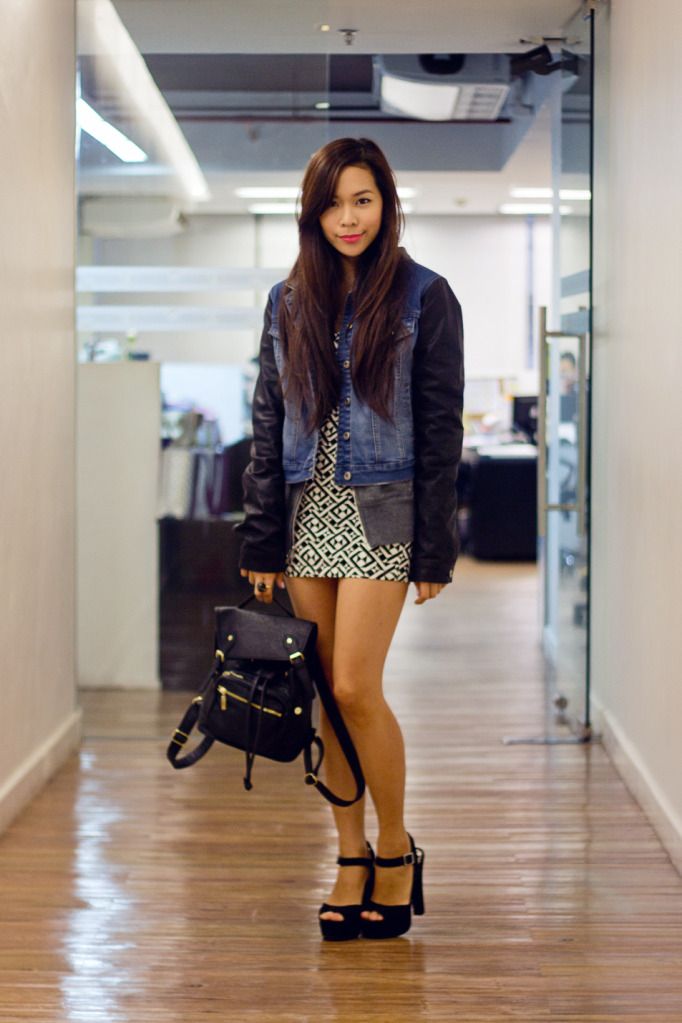 When I saw this two-toned jacket in Forever21, I said to myself, THIS IS SO ME. It was in the plus size section but I didn't care. I had it altered a bit and I could still fit my hoodie underneath it. Perfect! I know I know, you've seen my bag and my shoes already but I just love these two staple items because they go with almost anything and they're very reliable.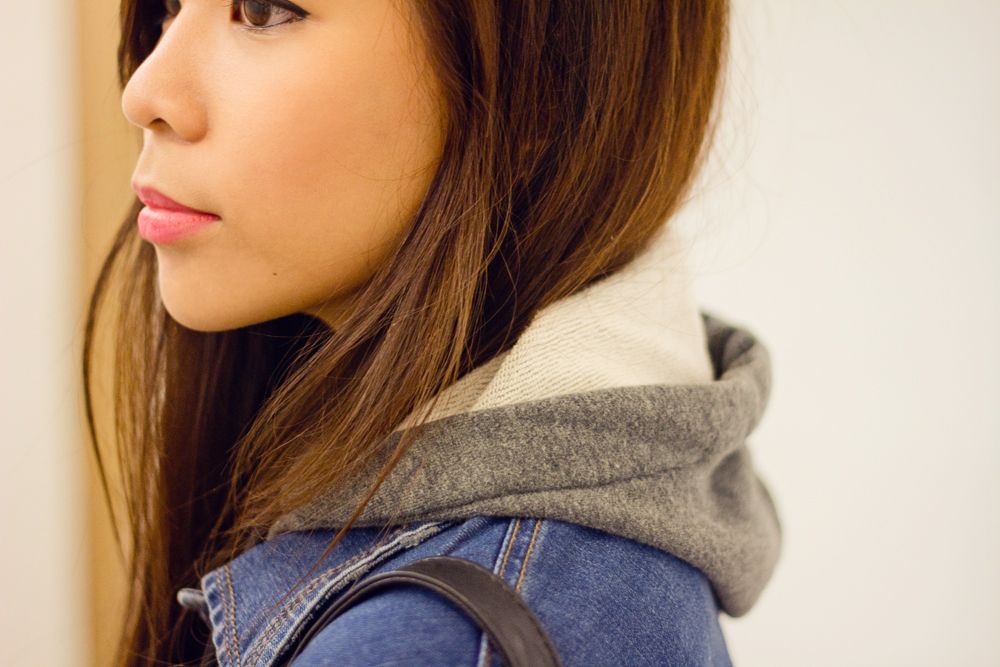 Forever21 jacket & dress / Nike hoodie / Topshop bag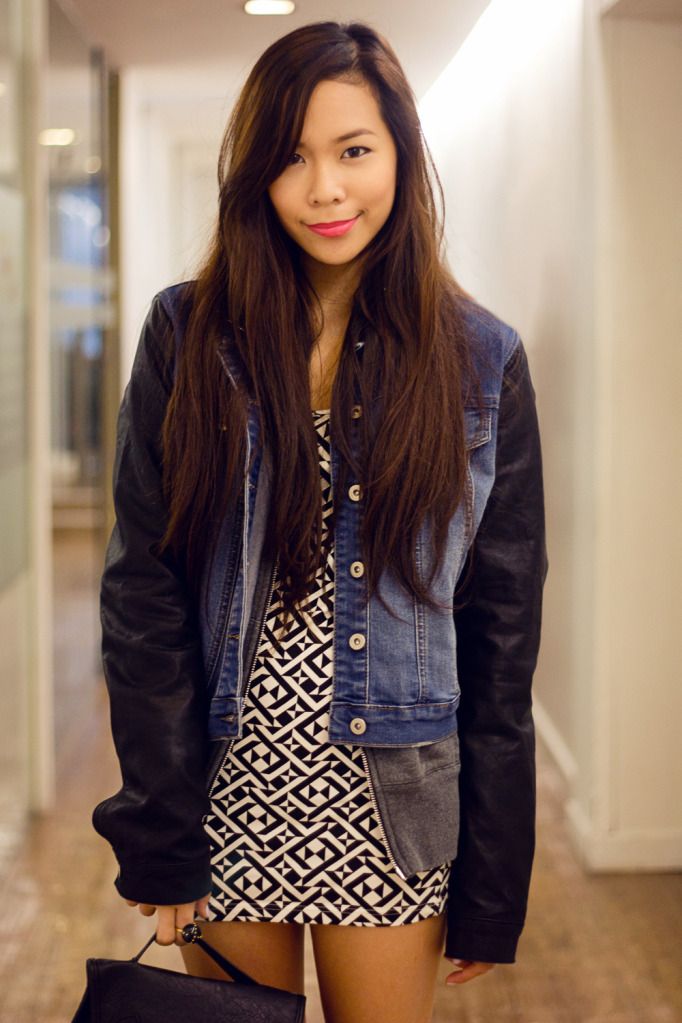 Please hype my look on Lookbook here if you have time! Thanks for dropping by!
What do you wear during the rainy season?